What is the NCCP?
The National Coaching Certification Program (NCCP) provides standardized, inclusive, and safe sport education to coaches and coach developers across 65 sports. The CAC manages and delivers NCCP training through its partner network of 65 National Sport Organizations and Provincial/Territorial Sport Organizations.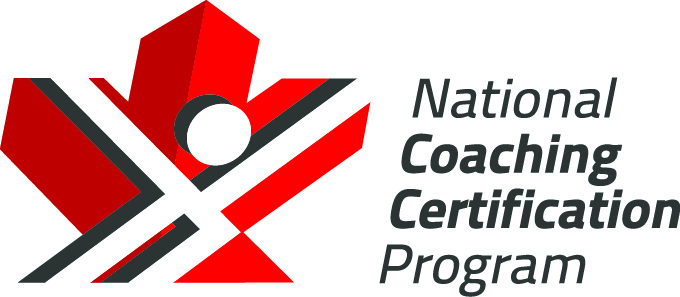 https://coach.ca/national-coaching-certification-program
The NCCP is comprised of three coaching streams: NCCP Community Sport, NCCP Competition, and NCCP Instruction. Each stream provides a rewarding sport experience for coach and participant(s) alike by ensuring the ideal alignment of each other's skills, motivations, and objectives.
https://coach.ca/nccp-streams-and-contexts
NCCP artistic swimming sport-specific training is currently available in the following contexts as follows:
AquaGO! Instructor (Instruction-Beginners)
Focused on the LTAD stages of Active Start and FUNdamentals, Instructors will learn about delivering the AquaGO! program, LTAD & fundamental movement skills, swimming fundamentals, artistic swimming skills and how to bring a lesson plan to life. This 20-hour course also touches on safety and has a 4-hour pool session as part of day 2 of the workshop.
Competition Introduction
Focused on the LTAD stages of Learn to Train, Train to Train, Train to Compete and Masters. In this 16-20 hour course (approx.) coaches will learn how to design a sport program, plan a practice, support athletes in training and competition, analyze performance, and will learn about training figures and training and developing routines.
Competition Development
Focused on the LTAD stages of Train to Train, Train to Compete, and Masters. In this 34-hour course coaches will learn how to develop athletic abilities, plan a practice, do performance planning, analyze figure abilities, analyze routine abilities and manage a sport program.
Competition Development Advanced Gradation/HP (CDAG/HP)
For more information about this context please refer to the CAS Coach Development Pathway or contact Canada Artistic Swimming.
NCCP training focuses on developing five core competencies in every coach. These competencies help coaches become more effective and drive more meaningful impact on their participants' experience.
https://coach.ca/nccp-coaching-competencies
NCCP training develops in coaches key outcomes that help them guide their participants through the many challenges and opportunities of the sport experience. These outcomes also form the basis of their evaluations by NCCP Coach Evaluators as they progress through their coaching pathways. The Outcomes are:
Make Ethical Decisions
Analyze Performance
Provide Support to Athletes in Training
Design a Sport Program
Plan a Practice
Manage a Sport Program
Support the Competitive Experience
https://coach.ca/nccp-coaching-outcomes
---